Relevant Information
Meet the AvaSpec-Pacto, the next-generation photonics backbone spectrometer designed to empower a wide range of applications in various industries. The Pacto is manufactured with Avantes' newest automation techniques to ensure superior inter-instrument reproducibility. Discover how the Pacto will empower your application!
Compact Size, Limitless Possibilities
Avantes' new Pacto is a compact, lightweight, and powerful spectrometer optimized to deliver high-end performance for spectroscopy integration. The Pacto offers high-speed performance, with integration times of up to 9 μs, minimal stray light as low as 0.1%, and a strong signal-to-noise ratio of 375:1.
The Pacto spectrometer is compatible with Avantes light sources, accessories, and AvaSoft software, enabling users to customize their setups to suit their measurement requirements.
This powerful and versatile spectrometer is available with USB2 communication. Other communication protocols (e.g., RS232/SPI) optimized for Original Equipment Manufacturer (OEM) applications will also be available. This device can be customized to your needs using six different slit sizes and more than 15 types of gratings. The replaceable slit option is standard for Non-OEM.
The Pacto is highly suitable for OEM applications and can be combined with our Software Development Kits (AvaSoft). Thanks to the automation of our manufacturing process, Avantes can produce high volumes of the Pacto spectrometer more efficiently and faster with very high accuracy and reproducibility.
Want to learn more about how the Pacto can empower your application? Please contact us!
Product Variations
Besides the USB-powered AvaSpec-Pacto, we also introduce the Pacto Link and Pacto Bench Only. The Pacto Link version offers different communication protocols for OEM customers (RS232 or SPI). The Pacto Bench Only is optimized for easy implementation on the customer's own electronic board – or Avantes' AS7010 electronic board.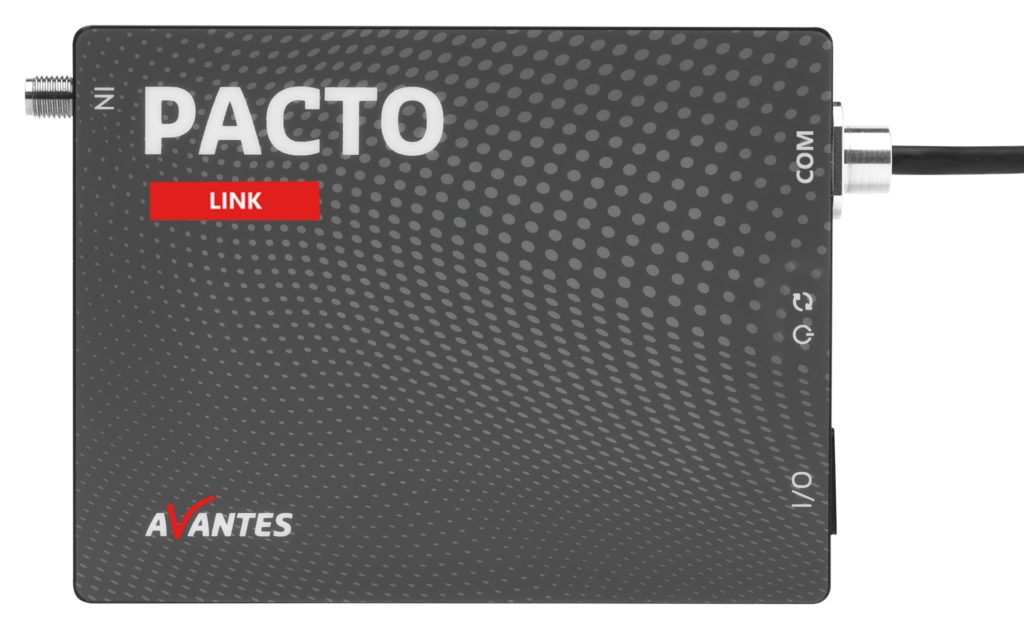 Video
Product Information
Related Products